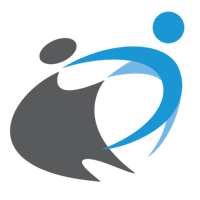 For your convenience, our patient forms are available for download. Please print and fill out the necessary forms and bring them with you to your appointment. Filling out these forms prior to your office visit will minimize the time you spend in the waiting room. Some forms contain fields you can edit directly on your computer to help you save even more time.
Privacy Policy
We do not obtain personal information (for example, name, address, email addresses, phone numbers, etc.) about you when you visit the Roller Weight Loss web site unless you choose voluntarily to provide such information to us. If you identify yourself either by sending an email, by using the "Ask a Question" option or registering for a seminar, then there are a few things you should know.
Various people at Roller Weight Loss may see the information that you submit. Your information may be entered into our electronic database in order to share it with our physicians; other care professionals, researchers, or Internet services staff. In other limited situations, including requests from legal authorities, we may be required by law to disclose information that you submit. We cannot guarantee the confidentiality of electronic mail (e-mail) and other Internet communications. You should be aware that e-mail and other Internet communications channels are not secure and might be intercepted by third parties. We will not sell, lease, transfer, share or otherwise allow access to your personal information to any outside parties except as we have explained in this policy or as we tell you at the time you provide the information.