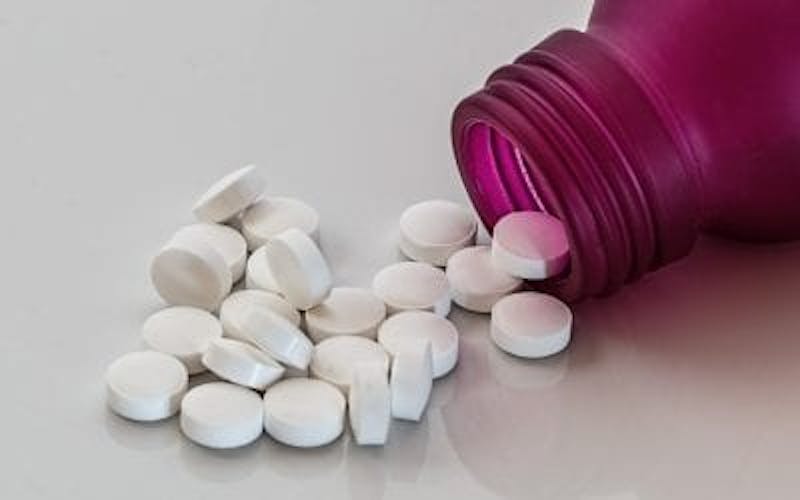 If you have had a Gastric Bypass, or are considering having one, you have definitely heard the staff of our clinic tell you to discontinue all NSAIDs after surgery. Here's the reason why…
What are NSAIDs?
First, let's identify what NSAIDs are. NSAID stands for Nonsteroidal anti-inflammatory drug. NSAIDs are a family of medicine that includes common over the counter medications like ibuprofen, Aleve, Advil, Motrin, and aspirin.
Commonly prescribed medications like Celebrex, Mobic, and Indomethacin are also a part of the NSAID family. NSAIDs work by inhibiting an enzyme called cyclo-oxygenase. This enzyme is needed for the synthesis of Prostaglandins. Prostaglandins are chemicals that promote inflammation, pain, and fever.
Therefore, when you take an NSAID, you inhibit the synthesis of prostaglandins, which results in the reduction of inflammation, pain, and fever. Sounds like a great medication then right? Unfortunately, while NSAIDs have this effect throughout your body, it has a different effect on your stomach.
Impact on your stomach
Prostaglandins play a separate, specific role in your stomach. Prostaglandins protect the mucosal, or inside lining, of your stomach from its own acid. As we all know, our stomach produces acid, which helps us to digest the food we eat. While this acid is essential for digestion, it is harmful to the lining of our stomach.
Luckily, we have a natural way of protecting that lining. That is through prostaglandins. Prostaglandins do a few things. They stimulate mucus secretion to coat the lining of our stomach, they stimulate bicarbonate secretion which neutralizes the stomach acid, and they enhance blood flow and oxygen delivery to the lining of the stomach.
So, when you take NSAIDs, you take away your body's natural protection mechanism for the stomach lining from the stomach acid. This leads to irritation of the stomach lining and can lead to ulcers (sores or erosions of the mucosa) even in people who have not had a Gastric Bypass.
Ulcers
In people who have had a Gastric Bypass, they are more susceptible to ulcers. Specifically, they are susceptible to marginal ulcers, or an ulcer that occurs on the margin of the gastric pouch and the small intestine. In a person's original anatomy, the stomach leads to a part of the small intestine called the duodenum.
The duodenum is accustomed to handling gastric acid. The anatomy of a Gastric Bypass connects the gastric pouch to the small intestine that is further downstream called the jejunum. The jejunum is not used to the potency of the gastric acid. Therefore, it is more susceptible to ulcers in this spot.
Now, don't let this information deter you from getting bariatric surgery. The reason most people take NSAIDs is due to joint pain in their knees, hips, or back. Once a person starts losing excess weight with the Gastric Bypass, that pain is relieved as that excess weight is no longer bearing down on those joints.
If one simply cannot stop taking NSAIDs or has a disease such as some autoimmune diseases that require a person to stay on an NSAID. There are other surgical options including the Laparoscopic Sleeve Gastrectomy and Laparoscopic Duodenal Switch that do allow you to continue taking NSAIDs without developing ulcers.
Roller Weight Loss addresses this topic and many others in our informational seminar, "Surgical Weight Loss, Is it Right for Me?"
Register Here
References
1. Mark Feldman, MD, MACP, AGAF, FACG. (2017.) NSAIDs (including aspirin): Pathogenesis of gastroduodenal toxicity. In J. Lamont (Ed.), In S. Grover (Ed.) UpToDate.
2. James C. Ellsmere, MD, MSc, FRCSC. (2017.) Late Complications of bariatric surgical operations. In D. Jones (Ed.), In W. Chen (Ed.) UpToDate.