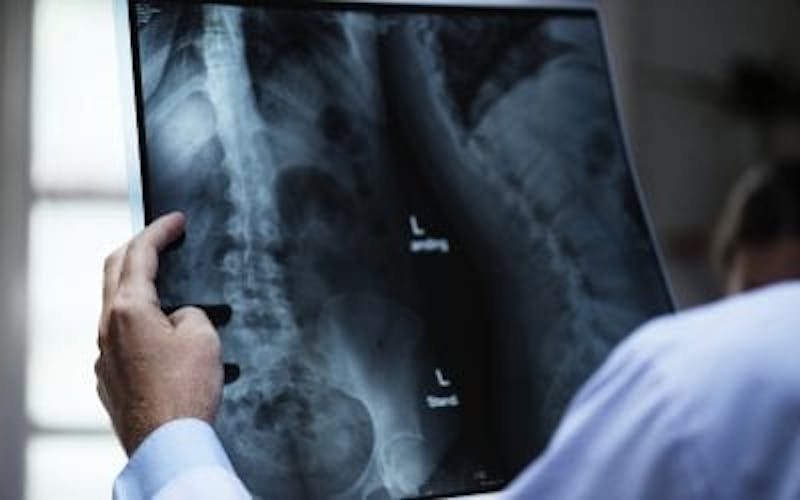 Bones. We all have them, so let's take care of them. Osteoporosis, or bone loss, is a disease where the bone loses its density and becomes fragile.
Factors that contribute to bone loss:
Age
Genetics
Medical Conditions
Medications
Lifestyle Habits (i.e. smoking and drinking alcohol)
Risks for bone loss after weight loss surgery
While the decision to have bariatric surgery is essential to improve one's health, it is important to understand some of the risks that may be involved following some of the procedures (i.e. RNYGB and DS). To begin, it is important to understand that low levels of calcium and vitamin D can lead to bone loss. Obese patients are at a higher risk for deficiencies in vitamin D and inadequate intake of calcium. These individuals are placed at even higher risk following bariatric surgery due to malabsorption and decreased oral intake.
Controversy also exists as to whether extreme weight loss alone increases bone loss and fracture risk. Your bariatric providers start screening you for these risks preoperatively at your initial evaluation. If deficiencies in calcium or vitamin D are identified, they are treated and corrected prior to surgery. Additional screening (i.e. baseline DXA bone density scan) may also be considered in patients who are found to be at an even higher risk for bone loss. These higher risk individuals would include postmenopausal women, women over the age of 65, men over the age of 70, patients with a history of fractures, and those with a family history of osteoporosis.
Supplementation
Not enough emphasis can be placed on the need for bariatric patients to commit to the need for life-long vitamin supplementation and screening postop. Recommended supplementation following RNYGB includes calcium citrate 1,200-1,500 mg per day taken in 2 to 3 divided doses. Spaced approximately 4 to 5 hours apart for ideal absorption. Also, a minimum of 3,000 IU per day of vitamin D. Supplementation for patients that have had a DS should include calcium citrate 1,800-2,400 mg per day and a minimum of 3,000 IU of vitamin D daily. Providers should evaluate albumin, calcium, PTH, and vitamin D levels at least annually to further monitor bone loss. Additionally, DXA bone density scans should be evaluated 2 years after bariatric surgery.
Nutrition is an important key post weight loss surgery. Connect with Roller Weight Loss to learn how we support our patients after their procedures.
References
Kim, J. & Brethauer, S. (2014). Metabolic bone changes after bariatric surgery. Retrieved from https://asmbs.org/resources/metabolic-bone-changes-after-bariatric-surgery.
Monaco, K. (2018). Clinical challenges: Osteoporosis risk after bariatric surgery. Retrieved from https://www.medpagetoday.com/clinical-challenges/aace-osteoporosis/73288.
Stein, E. & Silverberg, S. (2014). Bone loss after bariatric surgery: Causes, consequences and management. Retrieved from https://www.ncbi.nlm.nih.gov/pmc/articles/PMC4467779/. doi: 10.1016/S2213-8587(13)70183-9
Wisse, B. & Zieve, D. (2018). What causes bone loss? Retrieved from https://medlineplus.gov/ency/patientinstructions/000506.htm.