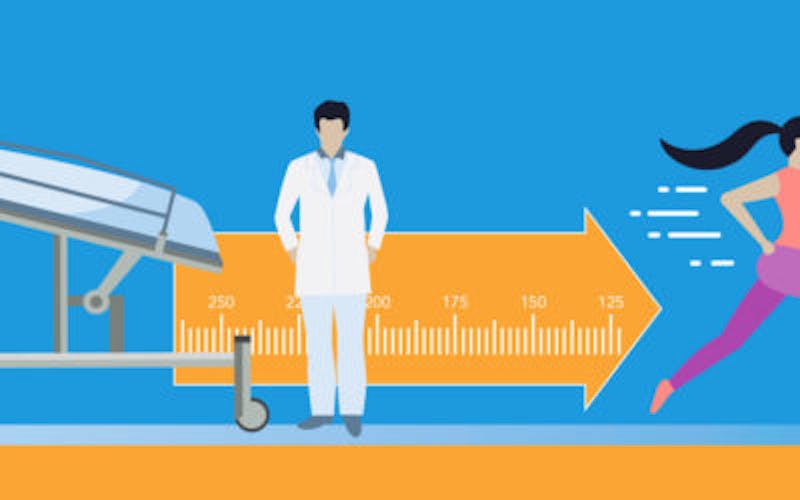 Step One Complete: Have Bariatric Surgery
Congratulations! You had a successful procedure, and you're on your way home from the hospital. You've been through a lot leading up to bariatric surgery, but your journey is still in the beginning stages. What do the next two weeks look like? The good news is that you have Team Roller here to walk you through what comes next.
So, what should you expect over the next two weeks? While each person is very different, I'm going to walk you through a series of common areas we receive questions about here at Roller Weight Loss & Advanced Surgery. Let's get started!

Pain After Bariatric Surgery
The pain you experience after bariatric surgery should never be severe. Many of our patients report they never take any pain medicine after leaving the hospital. That being said, there's no need to be terribly uncomfortable either.
Don't let pain get out of control before taking your medication. If you need it, take it. If your pain can not be controlled with what we have prescribed, please call the office.
Nausea After Bariatric Surgery
Nausea can be common for the first few days, but it should be controllable. Regardless of what you may read on other websites or FaceBook groups, nausea is not a normal part of life from here on out.
For example, if you think your shakes are making you nauseated, call and speak to one of our dieticians about options. Do not try to just follow the advice from friends or other influences. They can lead you astray.
We can also change your medications for nausea if they are not working. Let us know how we can help! Team Roller has your back.
Water Intake After Bariatric Surgery
Be sure you are getting plenty of water after bariatric surgery. Our dietitians are here to provide you with a recommended daily intake of water.
Now, you may not feel thirsty or you may have a really dry mouth. Both are perfectly normal to experience. You have to be your own water-intake captain. Take charge, and take care of yourself! Getting enough water will help you maintain healthy blood pressure. If you are lacking energy during the second week after weight loss surgery, it is often due to dehydration.
Shakes After Bariatric Surgery
We hope you picked at least one shake that you really like to make it through these two weeks! Having more than one flavor can be helpful. We know that by Day 10 or so, most people are starting to get worn out from all of the shakes. Power through!
These first two weeks are so important to get your weight loss started off right. Don't cheat! If you have difficulty tolerating your shakes for some reason, call the office and talk to someone. We are here to help you work through these problems and find solutions.
Dealing With Weight Loss
Undergoing weight loss surgery is a step in the right direction. You may be getting your health and life back on track, but there are challenges that present themselves along the way. That's completely fine! Don't forget that Team Roller is here for you no matter.
To start, don't compare your weight loss to others. We don't have a set number of pounds we expect every person to lose. Rather, we know generally what percentage of excess weight you will have lost at each visit. If you have 70 pounds to lose, don't expect to lose as much as the person sitting in the waiting room with you who had 150 pounds to lose.
Also, do not weigh yourself multiple times a day. You'll drive yourself crazy! You are likely going to leave the hospital weighing more than when you went in, then lose weight very quickly within the first week, and then slow a little or even stall for a day or two in the second week. This stall stresses many people out. I'm here to tell you to have no fear! If you continue to follow the program, you will see progress.
Exercising After Weight Loss
One very important word you'll hear us say: walk.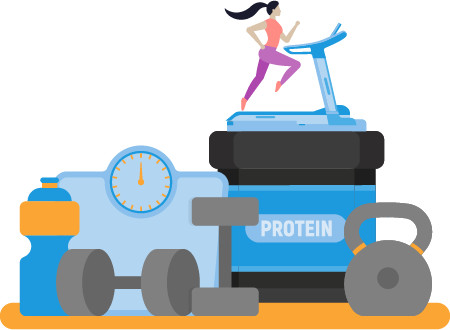 Walk often! If possible, work your way up to one mile at a time before your two-week follow-up visit. We don't expect you to stress your body during these two weeks.
Remember that you have a weight limit for the first two weeks. After your follow up visit, we will be ready for you to get into a good cardio routine, and lifting restrictions will be removed.
Think about what exercise will be fun for you. The more you enjoy the exercises you're doing, the more likely you're going to stick with it. Working out can be fun and a great source of stress relief! If you have questions about what workouts you should try, give our team a call today.
Medication After Bariatric Surgery
If you are on medications for blood pressure or blood sugar, get ready: things can change quickly after surgery!
You very well could be off of these medications by the time you see us back in two weeks. If you get dizzy, weak, shakey, or feel like you could pass out during a hot shower, check your blood pressure and/or blood sugar and call the office. If you don't have a way to check these things, call the office anyway. Don't wait for your two-week follow-up visit. We can help you adjust these medications as needed.
That's All For Now
We look forward to seeing you here at Roller Weight Loss & Advanced Surgery at your two-week follow-up visit. It's so much fun to see your progress. We will make sure you know exactly how to advance your diet (what to eat and what to avoid), set goals for your next visit, and answer any questions you still have. We think you will be pleased to see how far you have come in such a short time!
By Mandy Brackett, APRN