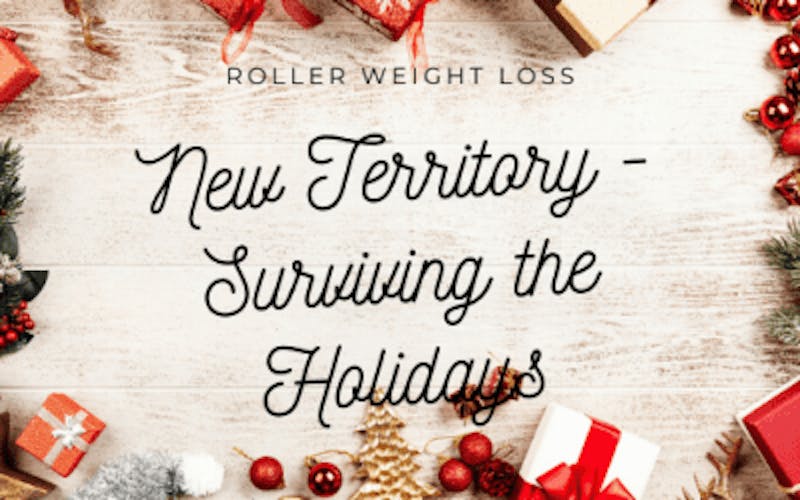 As the holiday season gets closer, most people look forward to upcoming parties and celebrations. The thought of family gatherings usually invokes happy memories from the past, but for some, immense stress begins to form. If you are considering bariatric surgery or have already had surgery, you are aware how food is involved in many scenarios. Most celebrations, family gatherings, work meetings, holiday parties, etc have food either at the event or the food IS the main event. With that in mind, you can be prepared to navigate these scenarios with your health in mind. You are in new territory!
Holiday Parties
When attending holiday parties or meals, it is helpful to maintain your normal eating pattern. Do not skip meals in advance. It is also recommended to eat a small protein-based snack prior to the event to prevent being overly hungry. When severe hunger sets in, the ability to follow your normal guidelines becomes more difficult. Likewise, it is difficult to eat mindfully when extremely hungry. Always offer to bring a food dish to events that will ensure that you have a food option that fits your nutritional goals. Remember to carry a "back up plan" with you. Plans may change or foods may be unavailable; so, it is a good idea to have an alternative ready such as protein supplement or protein snack.
Family Traditions
Many family traditions are deeply rooted around food; so when these traditions are altered, it can be challenging. Having patience with yourself and others will be critical. Your success will depend on you and your actions, not the opinion of others. You ultimately have the choice on what to eat, when to eat, how to eat, etc. Politely declining is always an option – whether it is regarding food or making plans. Allow yourself enough time – for planning, cooking, driving, visiting, etc. If you over plan, your stress levels increase. Remember, it is ok for you to create your own, new traditions.
Exercise
Don't forget to exercise! This also should be on your holiday schedule. Try to maintain your regular exercise routine through the holidays or create a new holiday exercise schedule. Do not allow yourself to stop or slack! With regular exercise, not only do you burn energy, but you also relieve stress. Do a mental checklist for your exercise plan: Plan A (what you prefer) for example, walking outside, and then, Plan B (back up plan for example with inclement weather) walk inside with exercise video. Also, recommend Plan C (family occupies every room of your home) consider joining a 24 – hr gym for a trial basis or pay a daily fee. Regardless, schedule your exercise just like you will schedule picking up family at the airport!
Why
Do some positive talk! Remind yourself of your "WHY". Consider writing down your goals and why you have them. Ultimately, your health is important and worth these changes. Enjoying family and friends during the holidays can be a part of your healthy new lifestyle. Connect with us if you want to discuss further.