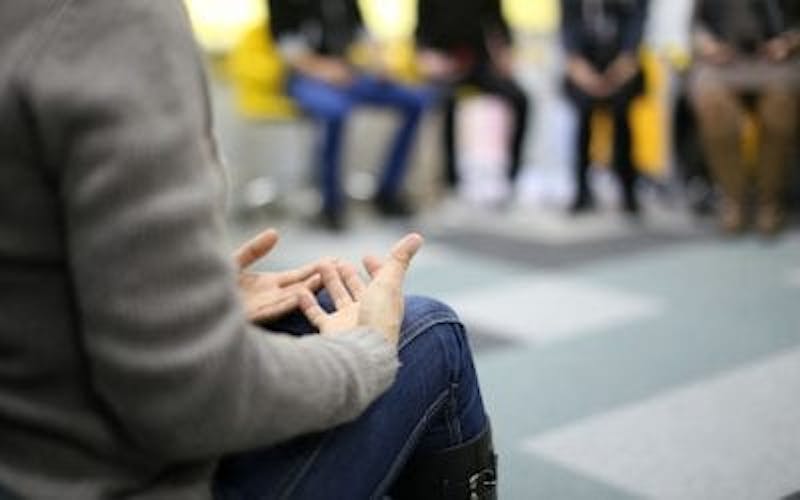 Deciding to have bariatric surgery is an important decision. Once you have decided to start your journey, there are many key factors that will contribute to your success. In our office, we are dedicated to providing essential elements to ensure success. A strong bariatric program will always provide access to a Support Group.
Types of Support Groups
Support groups have been helping people for many years over several types of programs; a support group offers a comfortable, confidential setting for people to share common experiences and concerns as well as provide encouragement and advice. In today's busy world, we offer two settings for support group: in-person and online. Benefits can be seen with both options and both can be utilized together to provide stellar support.
In-person Support
In-person support groups provide face-to-face connections often needed to feel supported. Throughout your bariatric journey, you may have questions that can be addressed by others who have experienced things first hand. Also, health care professionals are on hand to provide fresh, new information as well as review the basics of staying successful. Being around like-minded people also can also help you feel refreshed and refocused.
Online Support
Online support groups can be very important to the patients that live out of town or are looking for quick replies. Travel has always been a concern for those who live several miles from our clinics. We never want distance to separate you from high-quality interaction and assistance needed. Also, the internet is a big place and not all of the information out there is correct. We want to provide our patients with the most accurate information that is backed by our doctors and healthcare professionals who have extensive bariatric training and knowledge.
Overall, support will help provide you with ongoing support to help you reach and maintain your goals of health and happiness. Support Groups can be another tool for success, but only if you utilize them! Your health is worth it!