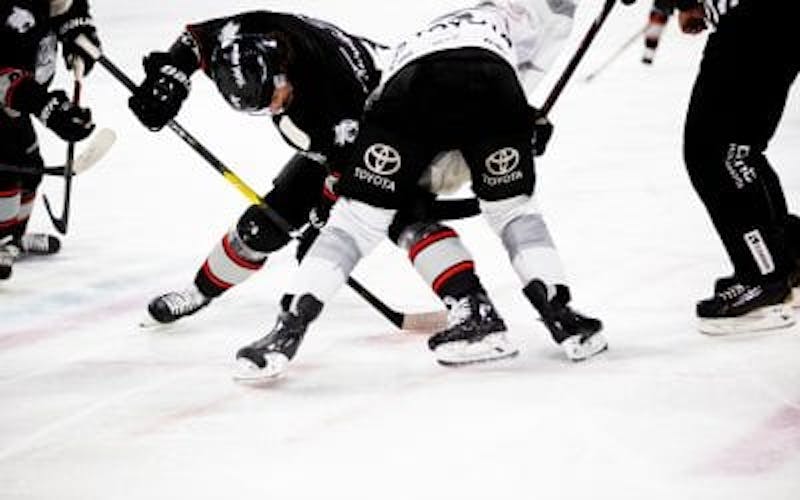 This is such a great time of the year for sports. College basketball is finishing up, NHL playoffs are going on, and baseball is starting, and there is always something great to watch. It's amazing what these athletes are able to do. Something that seldom gets thought about though; how much training and preparation these athletes go through to be able to do what they do. Hours upon hours of training go into performing at that level. It's not all them though. It's easy to forget that they have a support staff around them for that training. They have a team tasked with pushing them to perform at that level of competition.
It is also a good time of the year to re-evaluate the goals you set earlier this year. For many, achieving their weight loss goals can feel as far away as being able to perform on the same level as one of those athletes. Getting weight off is often a lifetime struggle. It can feel like a never-ending cycle of losing some weight and gaining more back. It can be stressful.
This stress can be compounded with the addition of health complications. Health complications that all seemingly have a similar solution: a doctor saying, "Losing some weight would help so much with this". This can feel like too much for a person to handle on their own.
Weight Loss Surgery
When speaking with people about the possibility of having weight loss surgery, I often hear something along the lines of "I don't want to just take the easy way out". My reply is that it is not an easy way out, but it is a sure way out. When athletes are training, they have their team with them pushing them to do what they may not have been able to do on their own. It's not easy but it works. Having weight loss surgery is not so different from this.
Many people that consider weight loss surgery know what they should do. Just like when I go to the gym, I generally know what I should do. But if I have a trainer there with me, they can push me to be better. Surgery is a trainer of sorts that helps a person to do better with something that most admit they don't do well with. Their diet. This makes it a powerful tool that can help ensure long-term success.
Part of a Weight Loss Program
However, weight loss surgery is still only a part of a successful weight loss program. Athletes don't just have a trainer to help them lift weights or practice free throws. They have a full staff in place to address every aspect of their performance. A surgical weight loss program should be set up the same way. There has to be a group of professionals that are the best at what they do, pushing someone to succeed in all aspects of healthy living. This may not sound easy and it's because it isn't. It takes effort but people do it every day with the help of a fantastic team.
Being healthier and having the ability to be more active are a couple of the most common reasons that people want to lose weight. Simply losing weight doesn't always accomplish these goals though. Losing weight is good; keeping weight off and living healthy is better. This is the end result of a comprehensive program. Individuals who have been guided by an expert team and have not only lost weight but made the necessary lifestyle changes to be healthier and more active for their whole life. So, this spring, avoid ineffective fad diets and miracle pills. Find your team and get to work.
What are you looking for in your team?